Facing an issue with your garage door lock?
then we are here for you.
A garage door lock is essential to a home security system, which helps protect the contents inside the garage door. Garage door locks come in various styles to enhance your garage's security. If you already have it installed, that's great, but you may need to hire our experts to fix or replace it. 
Why Should You Hire Our Garage Door Locksmiths?
The Castle Pines Garage Door team comprises industry experts who can help with all garage door locksmith services. That can include: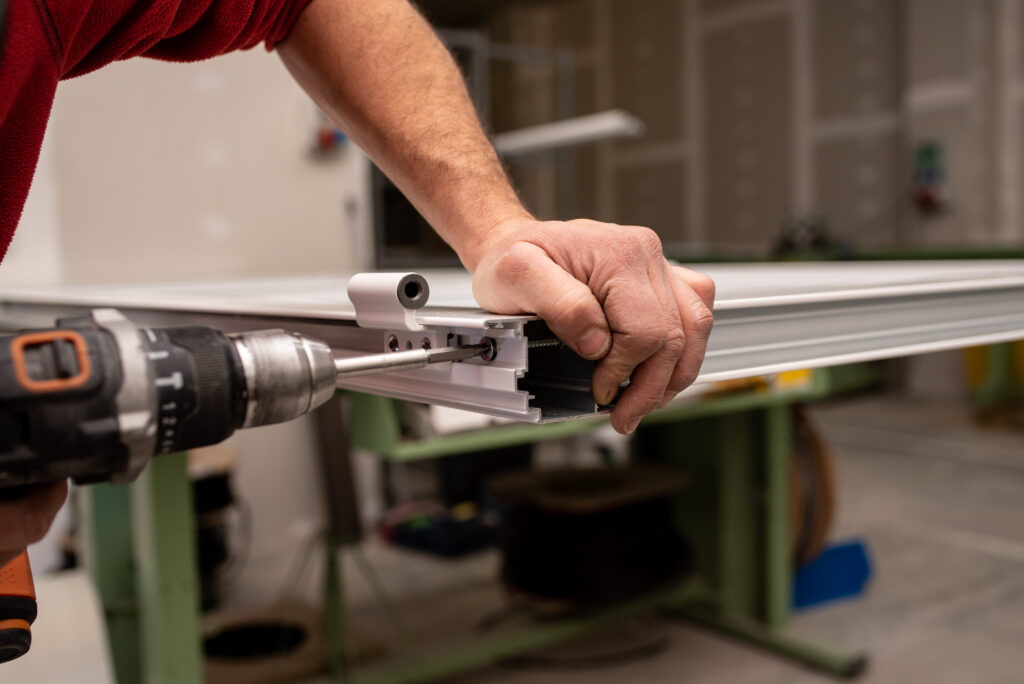 Which Garage Door Locks Do We Service?
There are different types of garage door locks in the market. Our team possesses expertise in servicing almost all types of garage door locks. We use tools and techniques as per the type of door lock. Some of the types of garage door lock that we service can include:-
T-handle garage door locks come in a "T" shape with a keyed cylinder in the center placed outside the door. Whereas the inside portion of the garage door has a second T-handle with tensioned cables that are attached to latches on both sides of the door. 
This type of lock replacement requires the assistance of two garage door locksmiths, as it has two-sided operations. 
The Rim lock has a lock cylinder visible from outside the garage and an internal lock body. The lock cylinder's set screws are found on the thumb turn and hardware in the garage's interior. 
You can find a padlock on the outside of the garage door at its bottom. Generally, it is fastened on a hasp with a bolt that has its extension to the ground. Since it is important to match the best quality padlock with the best hasp, our professionals can guide you in this.  
Compared to the belt drive type, the screw drive garage door opener is slightly noisier but won't make much noise like the chain drive. It serves a special advantage to the homeowner by occupying less space than others. 
However, you may find it expensive, and without regular lubrication and maintenance, it can start to show tantrums. 
In that case, garage door opener repair services would arise, which may be costly. 
Slide locks, also known as latch locks, are one of the most popular garage door locks in the US. This lock has a latch that slides into a hole inside the garage door's trac
Generally, these security door locks are pre-installed in most garage doors and are popular for being the simplest form. 
There is a wide range of electronic garage doors in the market. The operation of electronic locks is similar to that of sidelocks, but they may require an automatic control before being opened. 
Can We Help With Commercial Garage Door Locks?
The security system is different for different places. Having a business store or company in the main market or on the outskirts can lure thieves or burglars to get into their role. So, you need to make sure that you have a high-security system with sturdy garage door locks. Our team of garage door locksmiths can help you choose the best quality locks for your garage doors.
REACH US AT ANY HOUR OF THE DAY
If you have any of these garage door locks or door key replacements, our 24×7 services are ready to serve you. Our technicians can help you anytime with ease and expertise.
What are some signs that my garage door opener needs repair?
A garage door locksmith is a skilled professional who can provide a variety of services related to your garage door and its locking mechanisms. Services our skilled garage door locksmiths offer: garage lock installation, repairing and replacing garage door locks, and rekeying.
What are some common reasons why I need a garage door locksmith?
Here are a few reasons why you may need to call a garage door locksmith:
Malfunctioning locks
Broken springs or cables
Damaged keys
Lost or stale keys
What types of locks do garage door locksmiths work with?
Here are a few types of garage door lock that we work with:
T-Handle
Rim lock
Padlock
Slide locks
J Armlock
Electronic locks
How do I know if my garage door lock needs to be repaired or replaced?
If you are facing some difficulty in operating your garage door lock, it is a clear sign that it needs to be repaired or replaced. 
How quickly can Garage Door Repair Castle Pines CO send a locksmith to my location?
If you are facing an emergency, our 24*7 services are just a phone call away. Our skilled technicians can help you anytime with ease and will reach your location in the shortest time possible.
How can I prevent garage door lock issues in the future?
You can prevent garage door lock issues in the future with regular maintenance, lubrication of all moving parts, and avoiding putting excess weight on the door.